Car-O-Liner is happy to present new Releases of Vision2™ X1/X2/X3 and Vision2™ PointX!
The new versions of the Vision2™ software contain new features and improvement to help you speed up your measuring process.
NEW BLUETOOTH PAIRING — The pairing of Car-O-Tronic® or PointX® moves from Windows into the Vision2™ software. This will give better support and easier handling. Pairing a Car-O-Tronic® or a PointX® with a 64-bit or 32-bit Bluetooth will now be very similar. No extra drivers need to be installed.
When entering the measuring mode you will be asked to search for your Car-O-Tronic® or your PointX®. When the search screen pops up choose Car-O-Tronic® or PointX® and press OK. The pairing will take place and you will be able to use the device.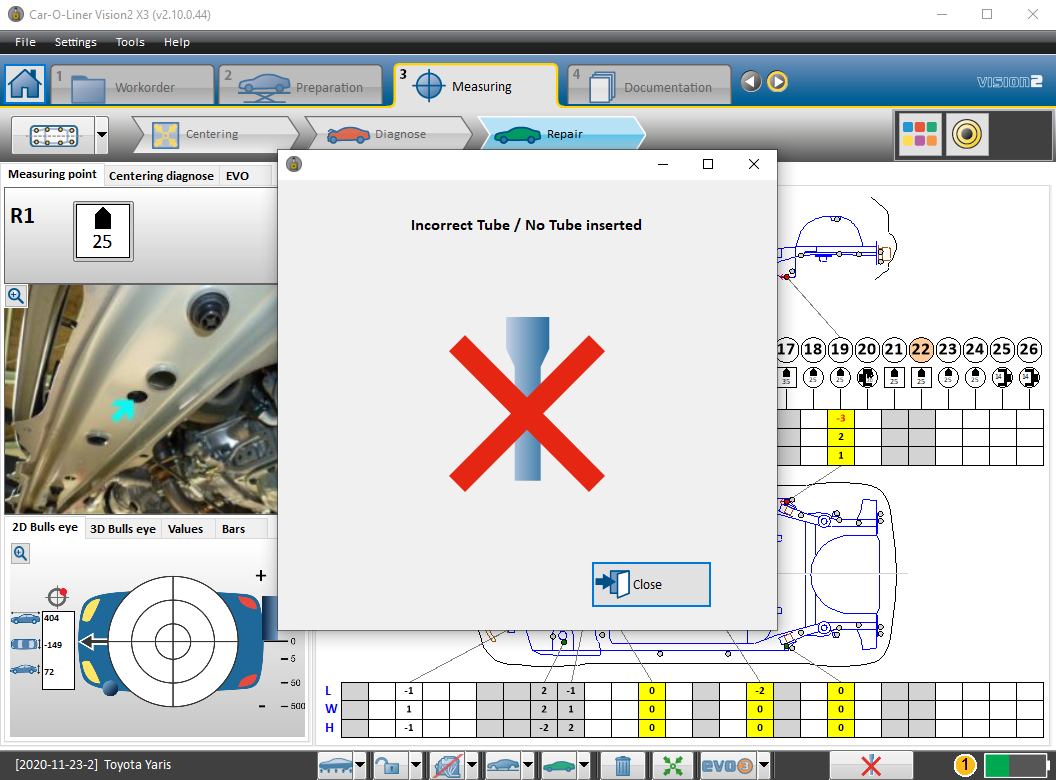 NO MEASURING TUBE WARNING — A warning will pop up if no tubes are inserted into the Car-O-Tronic® measuring slide.
(Vision2™ X1/X2/X3)